Receiving God's Love: A Guided Prayer and Christian Meditation for Women Battling Lust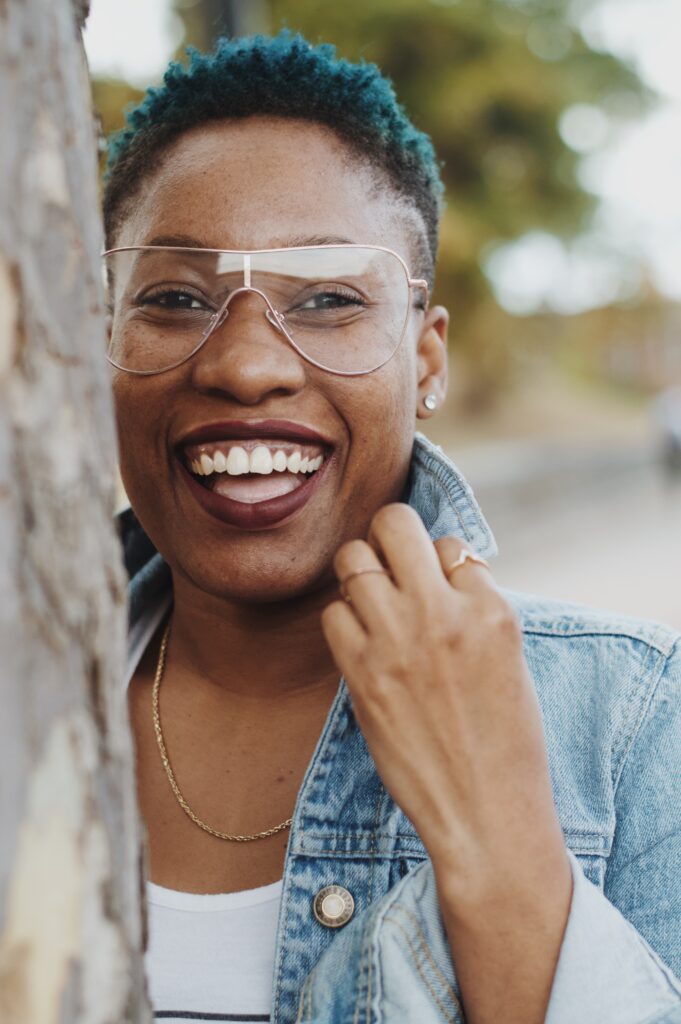 Do you struggle with receiving God's love and finding contentment in it alone? Then this guided prayer and Christian meditation is perfect for you.
Held hostage by the fear that sexual relationships were my only source of tangible affirmation, I resisted the thought of surrendering my sexuality to God.
Through this guided prayer, I want to give you a practical resource to help you meditate on biblical truths, memorize key verses, and connect with God when you feel distant from His loving presence.
---


Before we dive in, I want to let you know that all the verses quoted in this prayer are from the ESV or English Standard Version of the Bible. Some verses have been paraphrased or reworded so that we can use "I" and "me" to make each declaration personal. In such verses, the altered words are colored and the verse is cited for your reference. With that said, please join me in this prayer.
---
Father, I come before You with a thirsty heart, longing to be satisfied by Your love. With a spirit of humility and transparency, I confess my sin and lay my frustrations at Your feet. I make known to You this overwhelming feeling that I am distant from You. I reach out to You with a repentant heart and ask that You would draw near to me.
Lord, please remind me why You love me.
1 John 4:8 declares, "Anyone who does not love does not know God, because God is love." Lord, Your nature and essence is love, even Your discipline and correction in my life are expressions of Your love.
You created me to experience the expression of Your love.
Verse 9 says, "In this the love of God was made manifest among us, that God sent his only Son into the world, so that we might live through him." God, I thank You for evidencing Your love by sending Christ to pay my sin debt and crediting me with his righteousness so that I may live, know You in an intimate and relational way.
Verse 10 echoes this truth. "In this is love, not that we have loved God but that he loved us and sent his Son to be the propitiation for our sins."
You love me, not based on what I do, but what Christ has done on my behalf.
God, You love me because of who You are love.
God, I admit that I sometimes doubt that You love me and hear my prayers after I sin.
When I'm tempted to believe so, Holy Spirit bring to my remembrance the truth found in 1 John 1:9, which is: "If I confess my sins, God is faithful and just to forgive me my sins and to cleanse me from all unrighteousness."
Lord, I thank You that Your forgiveness is a fact, not a feeling I must wait to feel. "As far as the east is from the west, so far do You remove my transgressions from me." (Psalm 103:12)
Lord, enable me to accept Your personal invitation to experience Your agape love – Your unconditional, sacrificial love – on a daily basis. Father, also guard my heart against the thought that I could ever perform my way out of dependence on You.
Lord, please open my eyes to see in myself what You see in me.
Remind me that I am Your beloved child. I know this because it's written in 1 John 3:1: "See what kind of love the Father has given to us, that we should be called children of God; and so we are."
Because I have repented and placed my faith in Christ, Your Spirit dwells in me. And I have not received a spirit of slavery to fall back into fear, but the Spirit of adoption as Your daughter. Now I can cry out to You, my loving Father. (Romans 8:15)
Please satisfy me with Your love and guard my heart from the deceptiveness of sin.
In the moment, God, the sin I wrestle with feels so good. Sometimes I'm convinced it's what I need, but I know it leads to death. (Romans 6:23) Help me let go of any relationships or idols that entangle me, enslave me to sin, and keep me from drawing near to You.
Lord, please keep me far from temptation. Empower me to resist so that I am not lured away from You because of my enticing desires. (James 1:14)
Make known to me, Lord, the path of life. I want to dwell with You because in Your presence there is fullness of joy. At Your right hand are pleasures forevermore. (Psalm 16:11)
Today, I choose to delight myself in You, Lord. Only You can give me the desires of my heart. (Psalm 37:4)
God, thank You for hearing my prayer. Thank You for intervening on my behalf. Thank You for Your unfailing love. In Jesus' name, I pray. Amen.
---
I hope you were encouraged and ministered to through this guided prayer and Christian meditation. If you'd like to download the audio version of this prayer for your own personal use, please complete the form below. You'll first be prompted to enter your name and email. Along with your free download, you'll also receive encouragement and updates from me in your inbox.
Leave a Comment
When do you struggle with receiving God's love? What declaration within this prayer or the scripture encourages you most?