How to Overcome Sexual Sin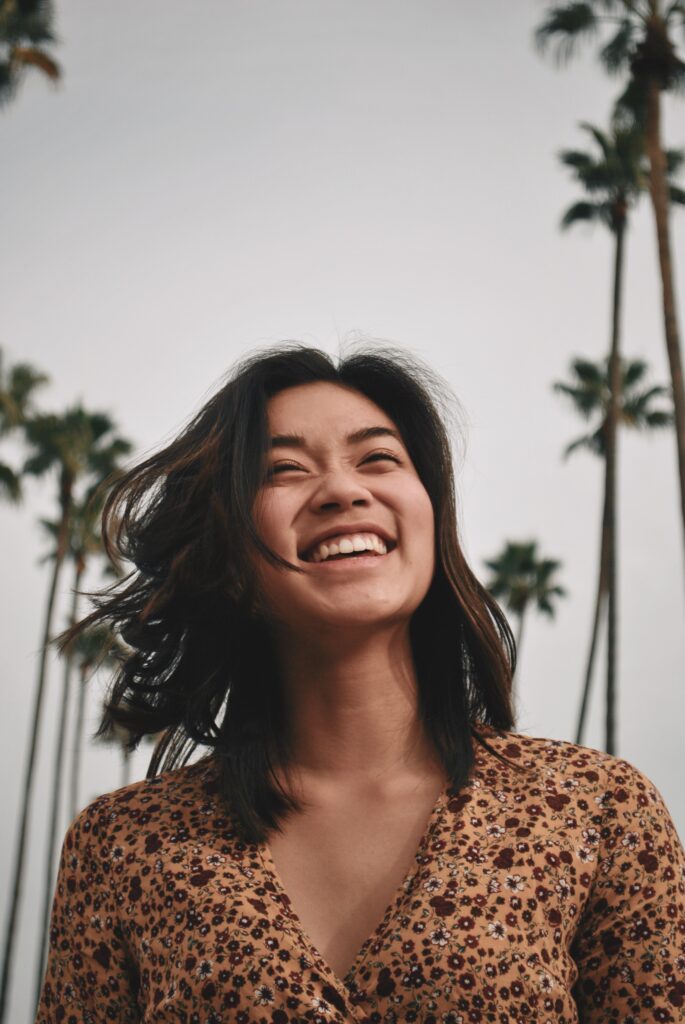 Trusting God with my soul was one thing, but trusting Him with my sexuality was another! It's been seven years since I committed myself to biblical purity. In Christ, I've been set free from pornography, masturbation, ungodly relationships, and same-sex attraction. In today's post, I want to share with you the exact framework God used to transform my life so that you can experience God's grace and redemption in a way you never imagined possible. So stick around to hear my testimony and to learn this proven four-step framework for embracing purity.
Sexual purity or really sexual impurity isn't an easy thing to talk about. Believe me, Sis. I understand. As you read this post, I'll reveal some of my story, so that you know I am not pointing fingers of judgment – but only the parts that God has shown me will be helpful to my readers.
---
Lust and I Go Way Back.
It started with cable tv and then the internet. Porn made a swift invasion in my innocent mind at a young age. By the time I hit the tenth grade, I had a growing curiosity toward sex and a desire to replicate the images I saw.
Watching porn may have initiated my battle with lust, but my sexual struggles were certainly not limited to porn. Porn became a gateway, introducing me to several new sexual struggles – including an attraction toward women.
Raised in a single-parent home without the affection of my father, sensuality and romance appealed to me. Even though I grew up in "Church" and had an affinity for God, engaging in lust became my quick fix, a remedy to silence my fears that I was unloved, unwanted, and unseen.
My Boyfriend…Or God?
The little faith I possessed was tested harshly in my junior year of college. Since I considered myself a "religious" person, I began attending a college ministry called the Gathering. Though spending time with several friends on a regular basis, I started noticing some severe gaps in my so-called faith in God.
The women I befriended through the ministry strived to live for God twenty-four hours a day and seven days a week. This was a night and day contrast to the "devotion" I had witnessed growing up. These women were serious about pleasing God. When I considered how superficial my own devotion to God was, I knew I hadn't truly given my life to Christ, but I decided that would change.
Excited about this epiphany, I invited my boyfriend at the time to join me in my quest to live for Christ…for real.
And he politely declined.
Suddenly, I found myself in a dilemma. I could start a relationship with God, but it'd be at the expense of my relationship with my boyfriend – my first. The one with whom, I threw caution to the wind and lost my virginity to – that boyfriend.
I wish I could say, I chose Jesus but I didn't.
But even though I gave up pursuing God, He never quit pursuing me.
Trusting God with My Soul and Sexuality
Long story short, God disbanded our little "romance." After months of drowning in depression and tittering on the edge of insanity, I reluctantly accepted the fact that "we were never, ever, ever, getting back together." The pain felt like a finishing-blow, validating all my fears.
I am unloved.
I am unwanted.
I am unseen.
At that moment, God spoke to my heart with tender opposition.
I was loved.
I was wanted.
And I was seen by Him!
From that moment forward I trusted God with my soul and my sexuality. My life has never been the same since.
A Four-Step Framework to Embracing Sexual Purity
After giving God total authority over my life, He began walking me through His process of redemption. I want you to experience the same transformation and wholeness I have, so I'll share this four-step framework with you. Remember this is a framework, not a formula. We love a personal God, and He'll work with us personally.
Step 1: Embrace the Purity Mindset.
God transformed my soul and my mind needed to match this miraculous make-over. During this phase, God taught me that biblical purity is pleasing God by seeking to live righteously. Sexual purity is just one piece of the bigger picture of living a pure life!
I spent a lot of time learning more about God, what it means to be a Christ-follower, and disconnecting from anything or anyone that could distract me. I stopped consuming sexualized entertainment, including songs, movies, and video games. I let go of toxic relationships, pressed pause on others, and instead gravitated to my support system––my loved ones and church family that supported me and held me accountable to God's word.
Step 2: Find Purpose in Purity.
Instead of focusing on a long list of sexual purity "don'ts," I committed to pursuing God. Consequently, He began to reveal more of my identity to me and revive old passions I was too distracted by lust to pursue.
In my childhood, I had an interest in ministry and was a Japan-fanatic. After serving for some time at my church, I was invited to become an intern and later served as a missionary in Japan for two years. I originally feared that living for God would be boring, but God showed me that when I pursue Him that I gain clarity about who I am and maximize my impact in His kingdom.
Step 3: Live the Purity Lifestyle.
I'm not a robot. Even though God gave me the desire to live for Him, they were many changes in my life I had to make for myself. During this phase of the framework, I identified and eliminated negative behaviors that caused me to take steps backward in my journey. Most of this was done by studying God's word and examining myself against the scriptures. Two destructive patterns I noticed was my habit of dressing immodestly and acting flirtatious.
I replaced these negative habits with actions that affirmed my goal of living pure. In the case of my immodest dress and behavior, I learned how to dress fashionably – without drawing attention to my body – and carry myself in a way that brought attention to God. By removing and forming new habits, I created biblical routines, which were the bedrock of my purity lifestyle.
Step 4: Sustain the Purity Lifestyle.
There are many hills and valleys in the journey to embracing sexual purity. It's only wise that we prepare for both. This preparation is key to persevering in purity.
After experiencing a severe betrayal in the church while serving overseas, my missionary service came to end. Without much to my name – no car, money, or even my own clothes – I was forced to move in with my parents. The transition was difficult.
Cut off from my original support system and trying to shake off my feelings of extreme loneliness, the temptation to double-back into my past ways was overwhelming. In my desperation, I cried out to God and repented for ways I had already begun to compromise. Even though things seemed bleak, I decided to visit a church a mentor recommended – to find a new support system and continue to trust in God.
It was there that I met my husband, Gerald – that first Sunday I visited the church. The entire situation went from being this terrible experience that threatened my faith to being this vehicle God used to bless me and meet my needs.
Perseverance is worth it and possible because we serve a faithful God.
This framework has continued to help me sustain a pure lifestyle, even as a married woman. After all, marriage isn't some protective barrier against sexual temptation, but that's another blog post for another day.
The most encouraging thing about this story is that I'm not special. God can is and willing to do the same for you. You don't have to fix yourself before you come to God. You give Him your heart and he'll do the rest.
If you'd like to dive deeper into this framework for overcoming sexual sin, sign up for my FREE Purpose in Purity Roadmap video training and checklist.
Leave a Comment Below:
Today I mentioned that lust became a source of comfort for me, which made it really hard to let go of it and trust God. What fears or concerns are holding you back from trusting God with your sexuality?