How to Create a Support System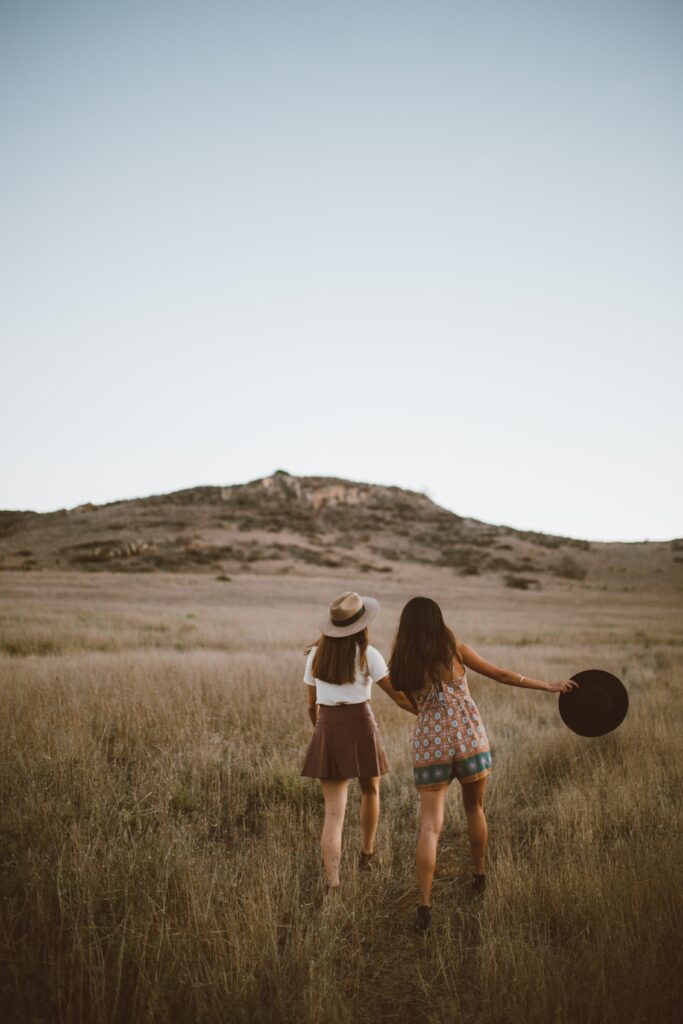 Whether your motivation is to grow spiritually, heal during a season of depression, or to overcome a sexual addiction – support systems can be a strong source of wisdom, comfort, accountability, and community to help you achieve your goal.
I've successfully used support systems for each of the examples I've just shared with you. And they've been an incredible blessing to me in my ongoing journey of finding wholeness in Christ.
If you're in need of your own support system and not really sure where to start, this practical guide to creating a support system is perfect for you.
---
What is a Support System?
A support system is a group or network of people that support you in achieving a personal goal. While an accountability partner – someone who encourages you and whom you give an account of your efforts on a more personal level – may be a part of your support system, not everyone in your support system will offer accountability. One person may support you by spending time with you. Another may be available to listen to you. Still another may let you sleep on the couch and cry your eyes out when needed. (True story. My friends let me do that.)
While you won't find a verse in the Bible that says "Thou shalt create a support system," here are a few verses that imply that believers should participate in a gospel community that includes accountability and support. (Those needs are primarily met in the church, which is a source for finding people to include in your support system.)
"Bear one another's burdens, and so fulfill the law of Christ." (Galatians 6:2, ESV)

"Therefore, confess your sins to one another and pray for one another, that you may be healed. The prayer of a righteous person has great power as it is working." (James 5:16, ESV)

"And let us consider how to stir up one another to love and good works, not neglecting to meet together, as is the habit of some, but encouraging one another, and all the more as you see the Day drawing near." (Hebrews 10:24-25, ESV)

"Two are better than one, because they have a good reward for their toil. For if they fall, one will lift up his fellow. But woe to him who is alone when he falls and has not another to lift him up!" (Ecclesiastes 4:9-10, ESV)
Why You Need One
During a season of depression in my life – which happened as I transitioned out of a lifestyle of sexual sin – my own support system was critical in helping me persevere.
God blessed me with two Christian friends that were going through breakups at the same time as me. He used the college pastor at my church to link us up, and we've been best friends ever since. We were able to encourage each other, go out and have fun together, to pray for each other, cry with each other, study God's word together, and even just sleep over each others' houses when our pain became too much for us to bear alone. Their Christ-like love for me is one of the major ways God kept me from slipping into sexual sin and really made me feel loved despite my pain.
Having your own support system will help you too along your journey to finding wholeness in Jesus Christ. So how do you create a support system?
How to Create Your Support System
I don't want you to consider the guidelines below a formula. Nor do I want you to think you have to go around asking people or announcing "Hey, you're in my support system!" That's really not necessary. Lol. I'd say the only time you need to make something official is when you're choosing an accountability partner. But let's dive into how to create your support system.
Be Supportable.
It starts with you. You have to be "supportable." What I mean is that if you're unwilling to be supported, no one will be able to help you. Being "supportable" means you maintain humility and transparency when you receive gentle correction from the people who hold you accountable. It means that you're available because you make time to meet with your support system. You should also be willing to work because your support system is just that – a support system. They can't make you change or do the work for you.
Choose Your Team
Who should be apart of your support system? People you can trust to keep what you share confidential. While everyone in your support system doesn't have to be a Christian, I suggest that those in more critical roles are Christian for spiritual reasons. I also suggest that those who are not Christian are not encouraging you to do anything that would disrupt your relationship with Christ.
Another key element to note is that you don't seek support from those of the opposite sex or those whom you're attracted to. Be honest with yourself and try not to use this "support system thing as an opportunity to gratify your flesh or sinful desires.
As I mentioned earlier, your support system may include your accountability partner and others that support you in unique ways. Here are a couple of roles I suggest you fill within your system:
The Accountability Partner:
The trusted friend that knows what you're struggling with and regularly encourages you and holds you accountable to goal.
The Listener:
This person may not offer advice, but they are willing to understand, listen without judgment, and even pray for you. (Try not to wear them out by venting every day though.)
The Doer:
This friend helps you get out of the house and go do something! They help you maintain momentum in your life, so you don't get stagnant and you're ready to do what's next.
The Wise Old Person:
Find an older mature Christian to have conversations with and learn from. You'd be surprised at the insight you can receive. Get to know an older woman or couple at your church.
The Sweet Family:
Find a Christian family to visit and help from time to time. Babysit for them or just go eat pizza and watch a movie with them. The dynamics of family life and all of the life wisdom you get from just being with a Christian family will refresh you along your journey. Seriously!
The Overnighter:
This is your friend that will keep you company or let you spend the night at their house. Same-sex friends only of course. (If you struggle with same-sex attraction, please don't do this if you feel like you like the person or try to stick to group sleepovers/functions.)
Your Church:
Your church family is where you get the bulk of your spiritual support, so please find a church and get involved if you don't have one already.
Now What?
After you've identified who's in your support system, connect with them and consult them along your journey. Be intentional about seeing at least one to two people in your support system on a weekly basis. Perhaps you'll meet with your accountability partner once a week and see another friend just for fun. Maybe when your day has been tough you'll call your listener or your old person to hear you out.
The purpose of creating your support system is to have people you can immediately identify as your support in times of need or crisis. One final – but very important – thing to note is that no support system could ever replace your personal relationship and connection with God. So be sure that you are also going to God in prayer and growing spiritually in addition to having your support system.
Leave a Comment
In what ways has your support system encouraged or equipped you?