Embracing Purity in Your Marriage | Our Story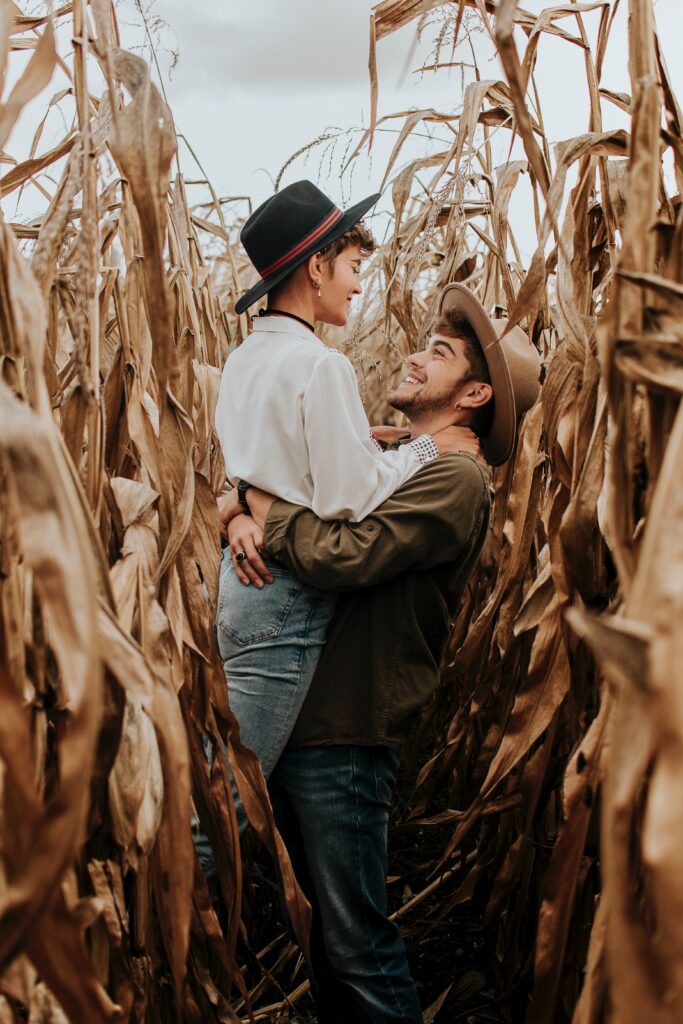 Welcome to another episode of the Purpose in Purity podcast! Today, Nia and her husband, Gerald will be launching a new series called "Embracing Purity in Marriage." This series will be in a conversational format, but as always, the topics will be biblical and driven by the Word of God. Join Gerald and Nia as they give a little insight into their relationship, how they met, and a few trials they faced while on the road to the married life.
Q: How did you meet?
Returning Home
Nia had just returned home after serving for two years as a missionary in Japan. Back in Memphis again, Nia set about trying to find a new church home. One of her mentors recommended that she visit a relatively new church plant, the Pursuit Church. Intrigued by a church that calls itself "intentionally multiethnic" and desiring to find a church to join and serve in, Nia takes her mentor's advice. Coincidentally, Gerald is the first person she met at Pursuit. As he was putting the signs for the church up, he greeted Nia and showed her to the sanctuary.
From "Talking" to "Friendship"
As Nia explains it, "talking" is when you have an interest in someone, but you haven't necessarily expressed that interest or committed to a relationship. For Gerald and Nia, it started with the Japanese language. Gerald took four years of Japanese in high school and when he learned Nia had just come from a two-year mission trip in Japan, the two exchanged a few words in Japanese. (Nia: "It was cute.") With a common interest, the two began to talk on Facebook. Gerald caught her up on what Pursuit Church was doing, the current Bible reading plans, and the schedules for Bible study sessions. Eventually, they started to hang out and learned that they had more in common — their love for video games, music and songwriting, and their spiritual beliefs. Before long, they had become good friends.
Q: How did you know this was the person that you should marry?
From Friendship to Courtship (Gerald's Perspective)
Gerald pinpointed the time when Nia threw him a surprise birthday party as the moment when he realized the two had something special. Not long after, the two went to hang out at Buffalo Wild Wings. It was there that they had a good conversation about what it would be like to get married. Gerald emphasizes here that he had been in relationships in the past and did not want to waste time with someone who wasn't interested in marriage like he was. As Gerald and Nia shared similar ideas and desires about marriage, they both decided to pursue a biblical courtship with the end goal being marriage.
Praying for a Spouse and Premarital Counseling (Nia's Perspective)
Along with having time to get to know each other and develop a good friendship, Nia mentioned that she had prayed for a spouse and the kind of characteristics she wanted him to have. Gerald just so happened to have a lot of the qualities Nia had been looking for in a husband, two being his "souled-out" love for the Lord and his servant's heart. Also, following their decision to pursue biblical courtship, Nia pointed to premarital counseling as more confirmation that Gerald was the one for her. It's during this counseling that Gerald and Nia learned more about one another, what they're each bringing to the marriage, what their goals are, and so on.
Q: Describe your engagement.
The Good, the Bad, & the Ugly
As expected, the couple was excited about their impending nuptials — they had finally found the one that the Lord had set aside just for them. Looking back, however, Nia recalls her engagement with a bit of disappointment. In the excitement of loving her future husband and establishing a family with him, Nia now realizes that they kind of lost sight of the Lord as their priority during that time and that they did not honor Him as they should have. Without going into much detail, Gerald and Nia admit to having slipped into some sexual sin during their engagement period. Though they reined it in, both Gerald and Nia decided it would be prudent to move up their wedding date, which also sped up their marriage counseling.
Q: How has your sexual past affected your marriage today?
Gerald's Perspective
For Gerald, his past sexual experiences resulted in him:
Coming into the marriage with unreasonable expectations.
Not knowing how to properly communicate with his wife.
Being selfish.
"Past sexual experiences can lead you to have unmet emotional needs through sex because you're not coordinated with your spouse in those areas."
Our Parting Advice
Be Transparent
If he could do it all over again, Gerald stated that he would have been more open and honest about sex during marriage counseling. Yes, the conversation is awkward. Yes, it can be hard to talk about it. But in the end, putting the issue of past sexual sins (and/or current sexual struggles) on the table and working through them together will save you a lot of frustration in the end and help you in your marriage.
Resisting Past Sins
Nia briefly mentioned the impact her past relationships had on her personally, specifically the strong emotional connections formed between her and her past sexual relationships. Along with that, Nia pointed to pornography and masturbation as two past sexual experiences that have affected her marriage today. Though she no longer engages in either, Nia noted that these past sexual engagements are something that she must continually be vigilant against as she continues her walk with God.
"It's something that still bothers me and that I still have to just fight off just because I'm a human being with a sin nature. Every day I gotta fight sin and that's just one of the sins I have to fight because of my past and because of the world we live in."
Leave A Comment
What did you think of this episode of Embracing Purity in Marriage? Are there any questions you want answered? Any topics you want to hear discussed? Leave a comment below or email me at Hello@TitaniaPaige.com or TitaniaPaige@LifeBeforeEternity.com. See you in the next episode!


---
Thank you again for joining us in this episode of the "Embracing Purity in Marriage" series!
Here are some other topics you can look forward to in the next couple of episodes:
How to Overcome Sexual Temptation in Your Engagement
Marriage After Porn Addiction and How to Hold Each Other Accountable
Healthy Boundaries That Help Protect Your Marriage