Mini-Courses $12
Stop getting distracted by lust and start living out your calling.
The Purpose in Purity Master Class includes:
40-Minute Purpose in Purity Master Class video training
13-page Experience Guide designed to help you envision your purpose as you pursue God and live out the purity lifestyle.
Lock screen wallpaper
BONUS Purpose in Purity Vision Board training
Learn More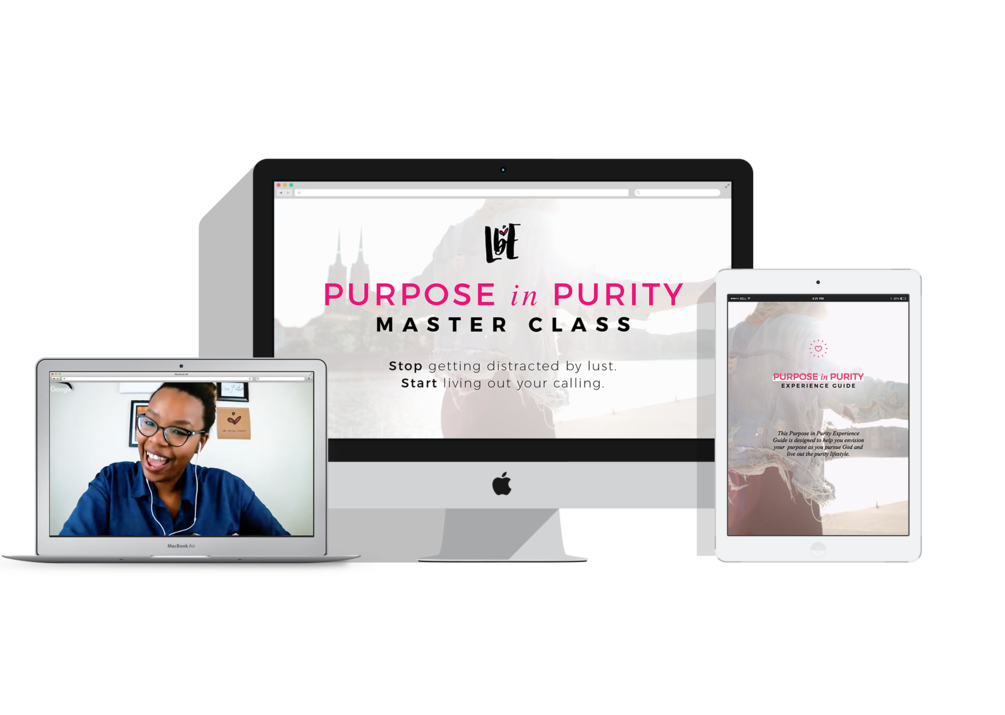 ---
Courses $29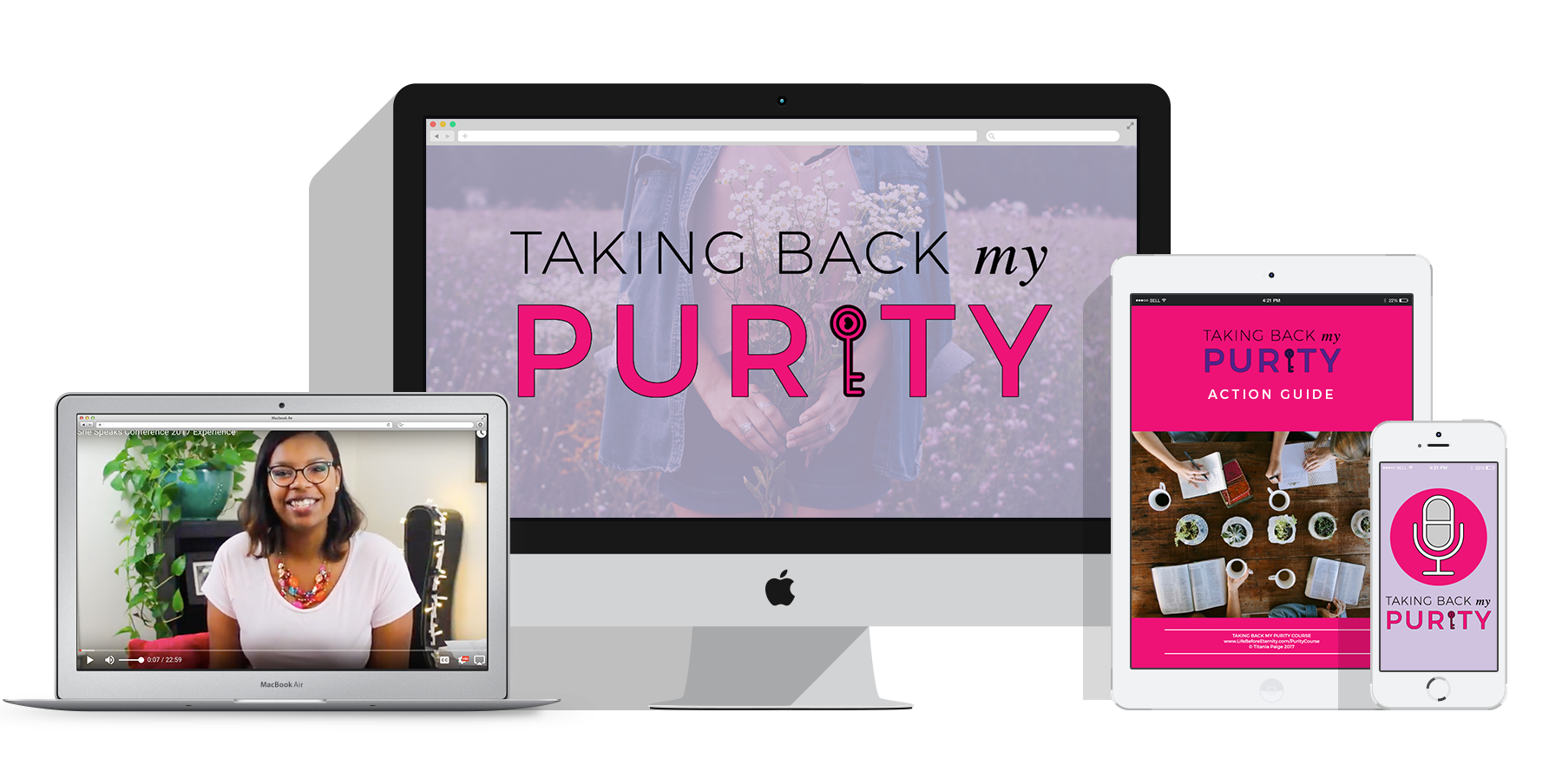 Restore intimacy with God and TAKE BACK your sexual purity.
Learn the 3 lies that keep us bound to sexual sin and how to overcome them. Discover the relationship between your purpose and the purity lifestyle. Practice the biblical habits that helped me embrace a lifestyle of faith and find wholeness in Christ. Learn the keys to sustaining the purity lifestyle when you feel like giving up.
The Purpose in Purity Course includes:
4 Video Trainings + Action Guides
And 6 Exclusive Expert Interviews
Learn More